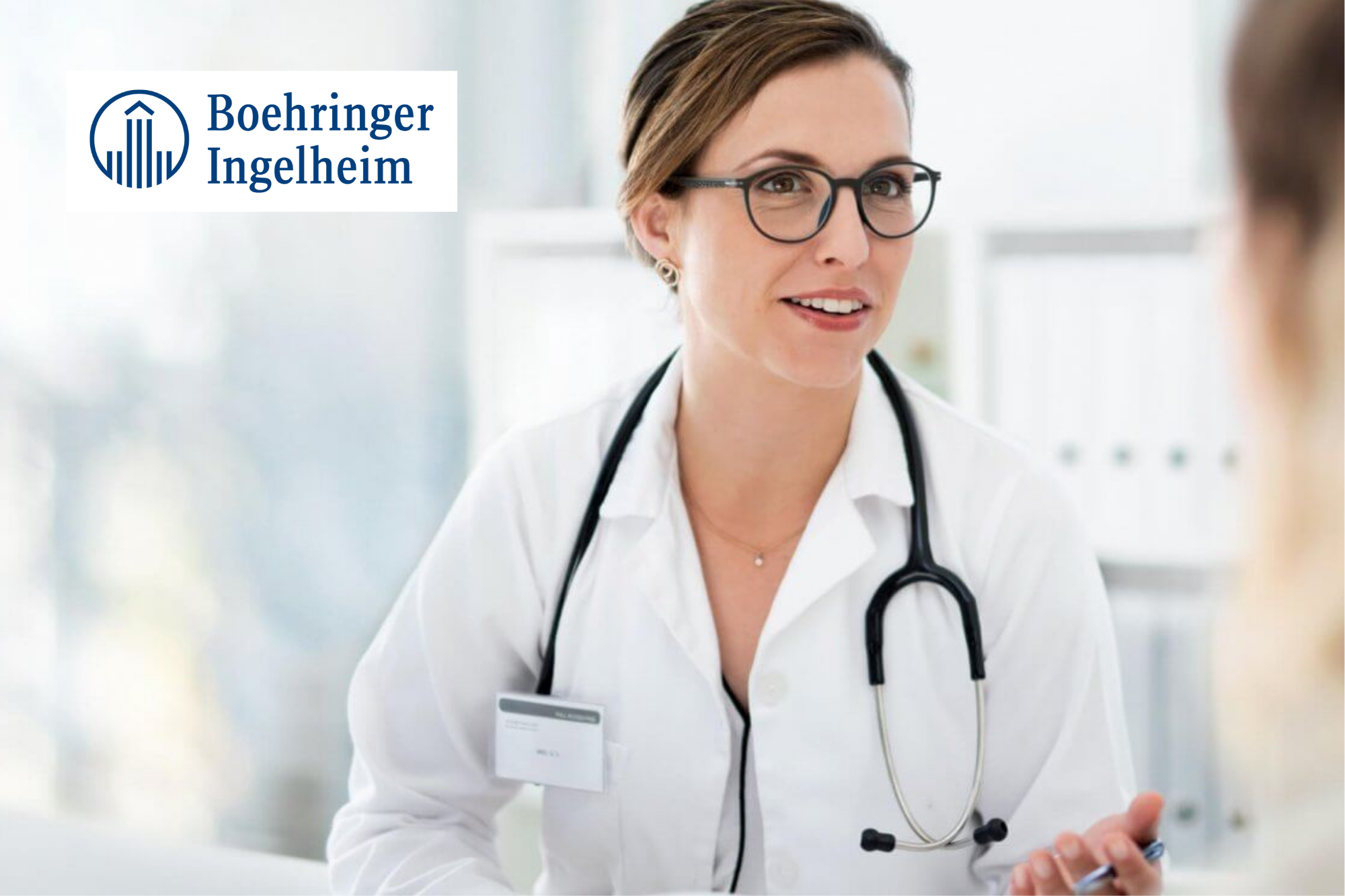 12 Jul

VisionHealth and Boehringer Ingelheim: Digital therapy support for asthma and COPD

VisionHealth and Boehringer Ingelheim: Digital therapy support for asthma and COPD
VisionHealth and Boehringer Ingelheim cooperate on distribution of inhalation platform Kata®
The Kata® app guides and records correct inhalation and therapy delivery
Precise use of inhalation devices is vital for successful therapy
Munich, July 12th, 2022 – VisionHealth and Boehringer Ingelheim will cooperate on the Kata® app for therapy support in asthma and chronic obstructive pulmonary disease (COPD). The Kata® app is a certified Class IIa medical device that provides targeted inhalation support for people with chronic respiratory diseases. It meets a vital need, as a decisive factor for successful therapy is the correct use of the inhalation device. Still, studies show error rates between 32 % and 100 %.1,2,3,4,5 Should inhalation be incorrect, a reduced quantity of active ingredient reaches the lungs, which can lead to more severe disease progression in the longer term. Within daily medical routines, regularly training patients on inhalation devices is often not possible due to low resources.
VisionHealth developed the Kata® app with the aim of guiding the inhalation process for patients suffering from chronic respiratory diseases such as asthma or COPD. The versatile, easy-to-use application uses a smartphone camera and artificial intelligence (AI) to support precise inhalation, ensuring that the right medication dose reaches the lungs. Kata® then provides feedback via text and images on how well the inhalation was performed. Symptom and daily therapy records support both patients and their physicians in treatment decisions. The app is adapted to the most common inhalation devices and can improve the therapeutic effectiveness in about 75 % of current marketed devices.
"The innovative Kata® app is an ideal addition to Boehringer Ingelheim's broad inhalation portfolio, and will guarantee patients receive best guidance when using their inhalation devices, thus ensuring active ingredients reach the lungs," Martin Beck, Head Human Pharma Deutschland at Boehringer Ingelheim said.
Dr. Sabine Häussermann, CEO of VisionHealth, said, "With 100 years of experience in treating lung diseases, Boehringer Ingelheim is a world leader in respiratory diseases. We are excited and proud to work with such a strong partner to commercialize our Kata® app in Germany."
About Kata®
Kata® is a VisionHealth proprietary platform based on artificial intelligence to support inhalation therapy. The aim of the Kata® app for patients is to optimize the drug inhalation therapy for chronic lung diseases through digital support with help of augmented reality using the smartphone camera for immediate feedback and correction. Clinical evidence shows that patients frequently fail to correctly perform their necessary and regular inhalation due to a lack of therapy adherence, training or knowledge. As a result, the prescribed medications are not adequately delivered to the respiratory airways. A multitude of different devices for drug inhalation increases the training effort for physicians and patients and makes therapy monitoring almost impossible. This issue affects around 250 million people worldwide suffering from chronic lung diseases for who Kata® could bring urgently needed relief. Kata® is a proprietary platform application providing a completely novel and unique combination of artificial intelligence (AI) and computer animation. Kata® is among the first digital applications to have received medical device certification. www.kata-inhalation.com
About VisionHealth
VisionHealth GmbH is a pioneer of digital therapy support for respiratory diseases. In cooperation with research institutions and selected industry partners, medical experts and IT experts, VisionHealth develops innovative and unique digital health solutions enabling sustainable improvements to existing standard therapies for patients with chronic lung diseases like asthma and COPD. The Munich-based private company was founded in 2017 by inhalation therapy specialists. Investors include business angels and private investors with many years of industry expertise, particularly in inhalation therapies. www.visionhealth.gmbh
Boehringer Ingelheim
Boehringer Ingelheim is working on breakthrough therapies that transform lives, today and for generations to come.  As a leading research-driven biopharmaceutical company, the company creates value through innovation in areas of high unmet medical need.  Founded in 1885 and family-owned ever since, Boehringer Ingelheim takes a long-term perspective. More than 52,000 employees serve over 130 markets in three business areas, Human Pharma, Animal Health, and Biopharmaceutical Contract Manufacturing.  Learn more at www.boehringer-ingelheim.com
Contact
Dr. Sabine Häußermann | CEO | +49 151 701 865 89  | haeussermann@visionhealth.gmbh
VisionHealth GmbH | Landsberger Str. 72 | 80339 München
Media Contact
MC Services AG
Katja Arnold / Dr. Brigitte Keller
+49 89 210228 0
visionhealth@mc-services.eu 
References
[1] Press VG et al. J Gen Intern Med. 2011; 26:635-42. https://doi.org/10.1007/s11606-010-1624-2
[2] The Inhaler Error Steering Committee. Respir Med. 2013; 107:37-46. https://doi.org/10.1016/j.rmed.2012.09.017
[3] Price DB et al. J Allergy Clin Immunol Pract. 2017; 5:1071-1081.e9. https://doi.org/10.1016/j.jaip.2017.01.004
[4] Molimard M et al. Eur Resp J. 2017; 49:1601794; https://doi.org/10.1183/13993003.01794-2016
[5] Lindh A et al. Nursing Open 2019; 6:1519–1527; https://doi.org/10.1002/nop2.357
This project has received funding from the European Union´s Horizon 2020 research and innovation programme under grant agreement No 867249